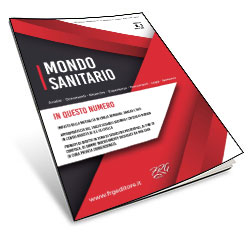 Mondo Sanitario - Fascicolo 1-2/2021
Effettua il login per consultare il fascicolo in formato PDF!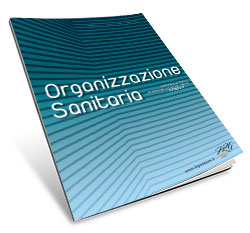 Organizzazione Sanitaria - Fascicolo 4/2020
In questo Fascicolo
di
F. Colavita, M. Sandroni
La comunicazione ai tempi del COVID-19 tra distorsioni volontarie e involontarie (*)
Communication at the time of COVID-19, between voluntary and involuntary distortions
di
F. Giorgino
Il Servizio Sanitario "nudo" di fronte al COVID. Premesse per una rinascita
The Health Service "naked" in front of COVID. Premises for a rebirth
di
A. Tanese
La corporate identity, asset strategico per la reputation delle organizzazioni sanitarie
Corporate identity, a strategic asset for the reputation of healthcare organizations
di
F. Colavita, M. D'Innocenzo
Crisis management. La funzione strategica della comunicazione nel sistema dell'emergenza
Crisis management. The strategic function of communication in the emergency system
di
M. Sandroni
Management e comunicazione pubblica della salute e della scienza degli IRCCS NO-COVID IFO-Regina Elena e San Gallicano. Le persone fragili al centro
Management and public communication of health and science of IRCCS NO-COVID. Fragility people centred-care
di
L. Salce, S. Barbato, F. Bianchini, D. Renna
L'informazione in tempo di COVID è people centric e sfrutta la forza dei social network
The power of social networks is people centric. COVID's time information

o
di
R. Mochi
Le buone pratiche delle aziende sanitarie per la comunicazione in epoca COVID
The best practices of local health authority for communication of pandemic COVID
di
T. Bonacci
COVID-19: gli strumenti contro l'infodemia
COVID-19: The tools against the infodemia
di
G. Centini, M. Dacquino, M. Como, F. Viazzi, A. Maconi
Comunicare social ai tempi del COVID: "viralità" di emozioni e informazioni
Social communication in COVID times: "virality" of emotions and information
di
V. Arena
Le sfide della comunicazione istituzionale in tempo di pandemia
The challenges of institutional communication in pandemics times
di
S. Giausa, S. Pellizzari
Effettua il login per consultare il fascicolo in formato PDF!